SOCIETY INSURANCE
EQUIPPING

RISK CONTROL

FOR AN

EVOLVING INDUSTRY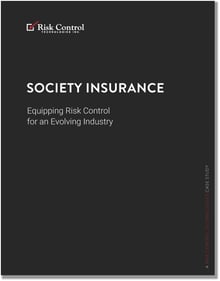 Society Insurance was an early adopter of RCT's software solutions, initially engaging RCT primarily to address challenges in workflow efficiency and consistency. However, as the Loss Control discipline and insurance industry have evolved immensely over the past decade, so too have the challenges that organizations look to RCT to solve.
In this case study we explore Society's original challenges and need for a solution, benefits received, a changing industry, and how RCT helps position Society to address the challenges of tomorrow.
To access, please submit the form on this page.